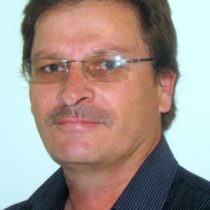 Petrol Stations for Sale business broker for Gauteng, Mpumalanga, Eastern Cape, Free State, Western Cape, KZN, Lesotho, Limpopo, North West, Northern Cape, Namibia, Swaziland, Botswana, Mozambique, Mauritius, Zimbabwe
The "GO TO" business broker if you want it SOLD! Quickly, efficiently & expertly. Andre has owned and operated multiple retail businesses and has over 23 years experience in the business brokerage field. He formed the company Cyrus Business Brokers in 1998.
For Andre, the logical next step toward increasing the assistance he could offer his growing client base was to build a team of extraordinary professionals – each with dynamic experiences – who could come together and offer unprecedented services for those looking to buy or sell petrol stations in today's demanding market. His dedication to excel buyer and seller expatiation is evident not just in the huge number of returning clients and referrals he receives, but in the excellent "action team" he has created to serve the growing buying and selling needs of those investing in the petrol station market.
My focus is to make Cyrus Brokers the preferred petrol station for sale destination for our clients by delivering outstanding value and exceptional client experience by consistently fulfilling our What We List Turns To SOLD brand promise. Cyrus Business Brokers serving our clients in all 9 provinces nationwide and Sub Saharan Africa at petrolstationsforsale.co.za. We deal with all the foremost oil companies, BP, Caltex, Engen, Sasol, Shell, Total, Puma and all the premier independent petroleum wholesalers as well.
Our exceptional success rate of selling petrol stations attests to the quality of our business brokers and our focus on successful outcomes for all parties. We facilitate the sale of a filling station ethically, confidentially and with the utmost integrity. Cyrus Brokers are EAAB accredited which means you can take self-assurance in our professionalism and know that we work to the highest value standards.
Mobile: +27 (0)72 560 8281