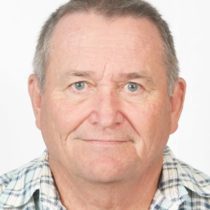 John Randall
Petrol Station Specialist. John has been involved in the Petrol Station Industry for over 40 years. He worked for Caltex for over 10 years in the Retail Marketing Division and left holding the position as Retail Manager responsible for a network of over 80 Petrol Stations throughout Kwa-Zulu Natal. He successfully operated his own Caltex Service Station for 7 years and joining Engen in their Retail Marketing Division for 7 years.
He successfully operated his own Engen Petrol Station for 3 years and venture out as a Business Broker specializing selling Petrol Stations only.
John has now been Selling Service Stations for over 12 years throughout KwaZulu Natal, during which period he has successfully sold over 100 Businesses and Properties of all the Major Oil Companies in South Africa. John is well known amongst the Service Station Dealers and his vast knowledge of the Service Station Industry is much relied on by Sellers and Buyers alike, who seek his knowledge, experience, and expertise for peace of mind when brokering a Sale.