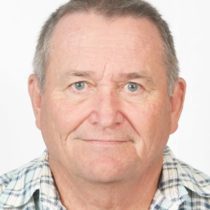 John Randall
Petrol Station Specialist – KZN. John has been involved in the Service Station Industry for 43 years. John initially worked for Caltex and Engen for 17 years, holding the position of Retail Manager, before leaving the corporate environment to operate his own Caltex and Engen Service Station which he successfully operated for 8 years.
John then decided to venture out as a Business Broker, which role he has been successfully practicing for 18 years throughout Kwa Zulu Natal. During this period John has concluded 140 transactions. John is well known amongst the many Service Station dealers as well as the various Oil Companies.
His vast knowledge, experience and expertise in the Sale of Service Station Businesses, the Sale of Freehold Service Station Properties, the renewal of existing Supply or Lease Agreements between Owners of Service Stations and Oil Companies, the Re-branding of sites from one Oil Company to another, the development of New Sites as well as the Evaluation of Service Stations is much relied on by Sellers, Buyers and Developers alike, who seek this knowledge, expertise and peace of mind when brokering any of the above transactions.
Office: 031 266 0555Mobile: 083 777 4050