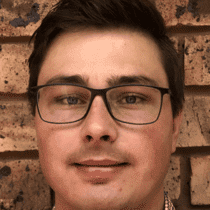 Jesse Ceustermans Petroleum Solution Specialist is Cyrus Brokers pace-setting Brand Marketing Specialist & Intrapreneur with a broad expertise in brand building and innovation management together with client engagement through business communication. He started operating with Cyrus Brokers in January 2017.
What makes Jesse unique is his track record and passion for people and getting the job done.
He prides himself on building excellent relationships with us, business partners and clients to make sure he improves the overall process and surpasses the customer's expectations with Cyrus. He's there for you every step of the way!
Mobile: +27 (0)84 547 1900